One-Owner Toyota Avalon Overview
Buying a pre-owned vehicle is no easy task, but here at Magic Toyota we are here to help. It is our goal to provide you with the information you need to make the right decision about your next vehicle. The Toyota Avalon is a good choice for drivers who want agility, comfort, and power. See us for a One-Owner Toyota Avalon Overview.


"The Toyota Avalon is a good choice for drivers who want agility, comfort, and power."
One-Owner Toyota Avalon Powertrain

Many of our Avalon models feature a 3.0L V6 engine that delivers up to 210 horsepower and 220 lb-ft of torque, and gas mileage can be as high as 29 mpg on the highway. The available four-speed automatic transmission offers smooth, muscular acceleration, while front-wheel drive generates good traction and confident handling. We can also offer models with power, speed-sensing steering and four-wheel independent suspension that combine to give you more nimble, responsive handling. If you want improved fuel economy and a full-range of power, choose models with variable valve timing. Cruise control is another reason to consider the Avalon. When driving on the highway, set your speed with cruise control and let the Avalon do the work.



A luxurious One-Owner Toyota Avalon.
One-Owner Toyota Avalon Features

The Avalon offers a range of comfort and convenience features that improve the driving experience of passengers and driver. Most models can seat up to five people. In the rear you will find bench seats, and in the front you may have bucket seats that offer more lateral support. Both rear and front passengers can enjoy center armrests, and the armrest in the front of the vehicle offers a storage compartment for keeping frequently-used items such as sunglasses, tissues, and whatever else you need close at hand. Power-adjustable front seats mean you no longer have to yank on a lever to make adjustments, simply push a button to find the most comfortable seating position. You can also change the position of the steering wheel, and the available leather trim on the wheel ensures you have a good grip.


Conveniences of a One-Owner Toyota Avalon in Edmonds

The Toyota Avalon offers a range of features that keep you safe on the road and protect your investment from theft. Certain models may offer an antilock brakes system that helps decrease braking distances by reducing skidding. Should an impact occur, driver and front passenger receive protection from dual front side impact airbags and dual front impact airbags. The Avalon also offers a range of security features that may include an anti-theft system. Most models will offer front and rear cupholders, so you can enjoy beverages on the road and worry less about spills. Available power windows let you simply push a button to get a breath of fresh air, and when the weather outside is too hot or too cold you can use the available automatic climate control system to keep the vehicle interior at your preferred temperature. If you want a soundtrack for your driving, we can recommend models with multi-speaker sound systems and AM/FM stereo for access to local radio stations. When the radio is not enough, use the available CD player or go old-school and pop a tape into the available cassette player. To keep the driver informed while operating the vehicle, most models offer an instrument panel that includes features such as clock, external temperature display, and tachometer. The Avalon is popular with drivers who want a stylish and practical exterior design. Many of our models feature fifteen-inch alloy wheels and an aerodynamic body. Daytime running lights can help other vehicles see your Avalon, which may help prevent accidents, and front fog lights are useful in low-visibility situations. Front wipers are indispensable when rain starts to fall, and the rear window defogger ensures you maintain a clear view of the road behind your vehicle. We may also have models with tinted glass for added privacy.

For more details about available options, please give us a call at 866-858-1515, or visit our automotive center at 21300 Highway 99 Edmonds WA 98026. Our team here at Magic Toyota always enjoys meeting new clients, and now we look forward to meeting you. Get in touch today and we can schedule a test drive and provide you with a personalized One-Owner Toyota Avalon Overview.


© Copyright Content Motive, 2016.
All Rights Reserved. | Dealer SEO services Content Motive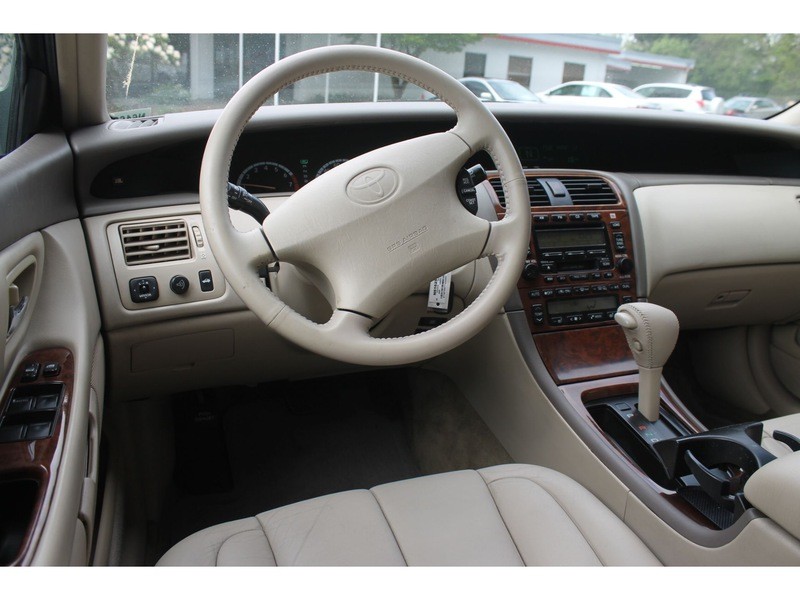 The view inside a One-Owner Toyota Avalon.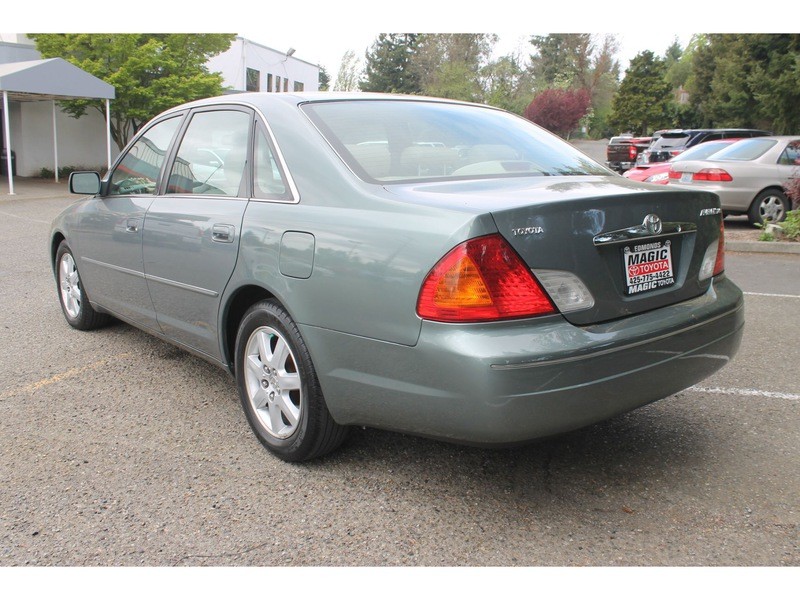 See us today to test drive a One-Owner Toyota Avalon.