Certified Pre-Owned Toyota Prius v Overview
Choosing a vehicle requires forethought and careful planning, especially if you are considering a pre-owned vehicle. In order to facilitate your decision we present here a summary of available options, including hybrid technology, design, and safety. See us today for a Certified Pre-Owned Toyota Prius v Overview.


"The Prius v has long been associated with innovation and cutting-edge fuel efficiency."
Certified Pre-Owned Toyota Prius v Efficiency

The Prius v has long been associated with innovation and cutting-edge fuel efficiency. Some of our pre-owned Prius v models can achieve up to 44 mpg in the city and 40 mpg on the highway, thanks to a carefully designed powertrain and several other efficiency-enhancing features. Like all hybrids, the Prius v uses a combination of two power sources: a gas-powered engine and an electric motor. There are additional features that make the Toyota Prius v unique, such as the power split device. Acting as a Continuously Variable Transmission, in place of a traditional automatic or manual transmission, the power split device lets your Prius v operate on electric power, gas power, or a combination of both.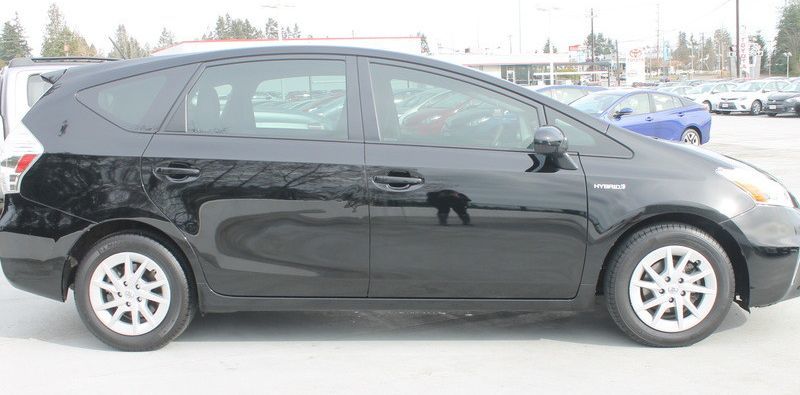 A beautiful Certified Pre-Owned Toyota Prius v.
Certified Pre-Owned Toyota Prius v Power

In many Prius v models the system only engages the gas-powered engine when the extra power is necessary. At lower speeds the Prius v generally relies upon the electric motor, and once you reach highway speeds it will probably utilize a combination of both sources. In many of our Prius v models the gas-engine is a 1.8L 4-cylinder engine with variable valve timing, dual overhead cams, and an output of 134 horsepower and 105 lb-ft of torque. For a smoother ride and more agile handling, some of our models feature a MacPherson strut front suspension, torsion beam rear suspension, and stabilizer bars.

The Prius v introduces the wagon style to the Prius family, and both the interior and exterior offer practical, dynamic, and stylish design. Many of our models offer variable intermittent wipers, an intermittent rear wiper, and a rear defogger. The available rear spoiler enhances aerodynamics, reduces wind turbulence, and gives the Prius v a more athletic aesthetic. Most of our models also feature alloy wheels, a temporary spare for emergencies, and all season tire designed to handle changing road conditions.


Inside the Certified Pre-Owned Toyota Prius v in Edmonds

Inside the Prius v you may find a height-adjustable driver's seat with adjustable lumbar support. Using these seat adjustments, the driver can customize comfort, while staying more focused and aware on the road. Both front seats are bucket-style seats, which means you have more lateral support, and reclining rear seats ensure that rear passengers also enjoy a comfortable ride. The Prius v design also enhances utility and flexibility with available features like split-folding rear seat-backs, and a fold flat passenger seat. Cargo capacity is 34.3 cubic feet behind the rear seats and 67.3 cubic feet with the rear seats folded. These are just a few of the design features that enhance your driving experience in the Prius v.

Drivers looking for advanced technology and convenience features should look no further than our pre-owned Prius v models. Many models feature navigation assistance with voice-recognition technology and real-time traffic updates. If you want smartphone integration, we may also offer models with Bluetooth wireless technology for hands-free phone functions. Entertainment options may include a multi-speaker sound system, mast antenna, AM/FM stereo, and auxiliary audio input and USB with external media control. You can also find models with satellite radio capability that offers a wide range of content, including comedy, music, sports, news, and more. For enhanced convenience some of our models feature cruise control, electric power steering, and steering wheel-mounted buttons for audio and cruise control adjustment. The available rear view camera is of great assistance when reversing the Prius v, and 12V power outlets let you choose mobile devices on the road.

We hope the information outlined here gives you a better understanding of Prius v technology, performance, and design. The next step is contacting our sales department to schedule a test drive. You can reach us on the phone at 866-858-1515, or you can visit our automotive center at 21300 Highway 99 Edmonds, WA 98026. You can also explore our website for additional information about the current inventory and other services. Contact us today to receive a personalized Certified Pre-Owned Toyota Prius v Overview.


© Copyright Content Motive, 2016.
All Rights Reserved. | Automotive SEO company - Content Motive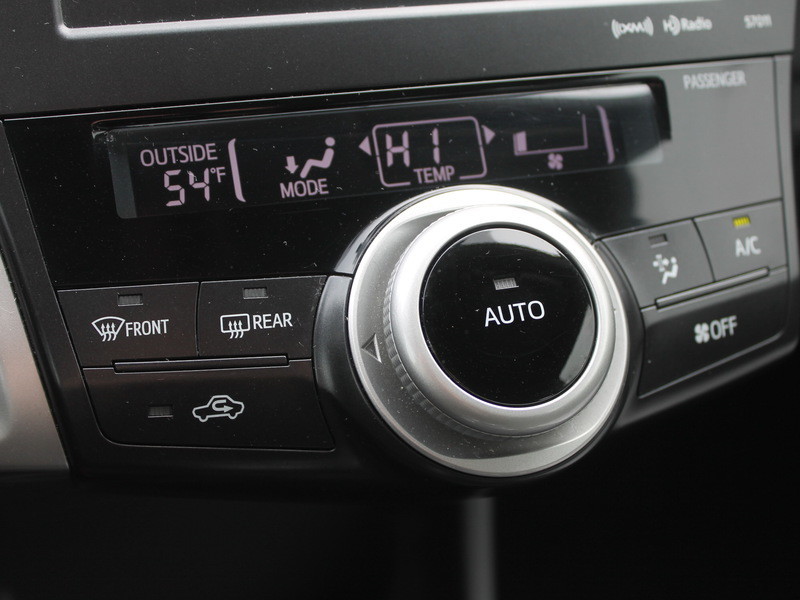 Inside a Certified Pre-Owned Toyota Prius v.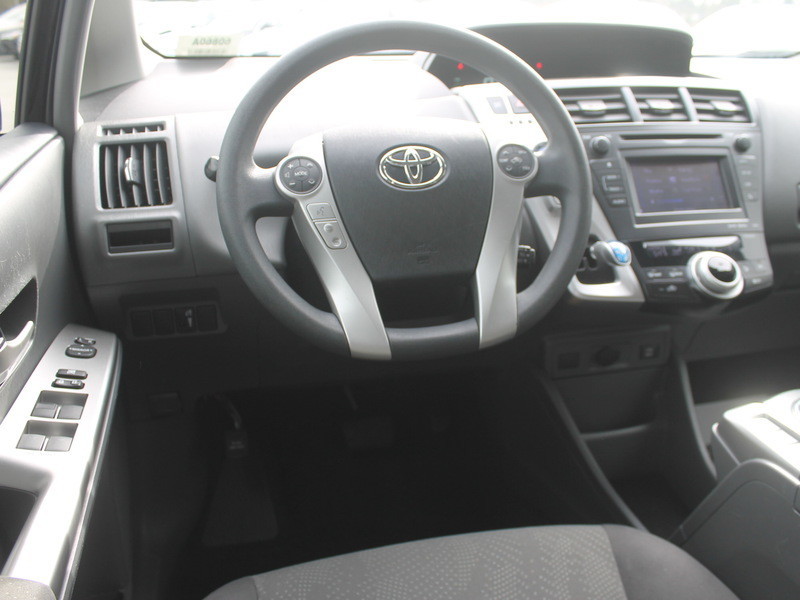 A Certified Pre-Owned Toyota Prius v could be waiting for you to take it for a test drive today!